The Everything Bagel Salmon: better than bagel and lox?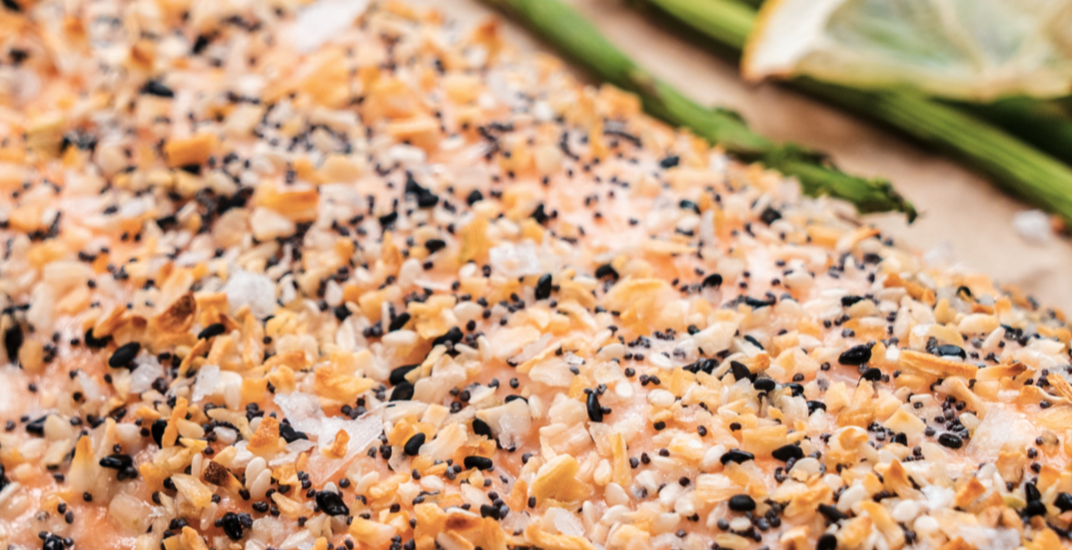 You've probably heard of the classic bagel and lox, but what about this low carb version of the well-seasoned staple? By taking your favorite bagel toppings and seasoning your salmon with them you can quickly elevate a simple recipe. Oh yes, we're excited just thinking about it.
All you have to do is sprinkle sesame seeds, poppy seeds, garlic, or whatever other bagel toppings you want onto your salmon and bake. So easy! We know this will be your new favorite way to eat Bluehouse Salmon. Make sure to tag us on social @BluehouseSalmon and your creation might be featured on our channels.
Ingredients
2 tablespoon sesame seeds (can be a mixture of white and black sesame seeds)
1 tablespoon dried minced garlic flakes
1 tablespoon dried minced onion flakes
1 tablespoon poppy seeds
Preparation
Preheat oven to 450F. Place parchment paper or silicone liner on a rimmed baking sheet
Add the salmon fillets to the baking sheet and top with a thick coating of everything bagel seasoning (about 2 tablespoons).
If you are adding a veggie, place the vegetable on the baking sheet as well and sprinkle with salt.
Bake at 450F for 12 minutes
Remove and enjoy hot or cold with your favorite sides