Seared Salmon Cakes with Lemon and Dill Cream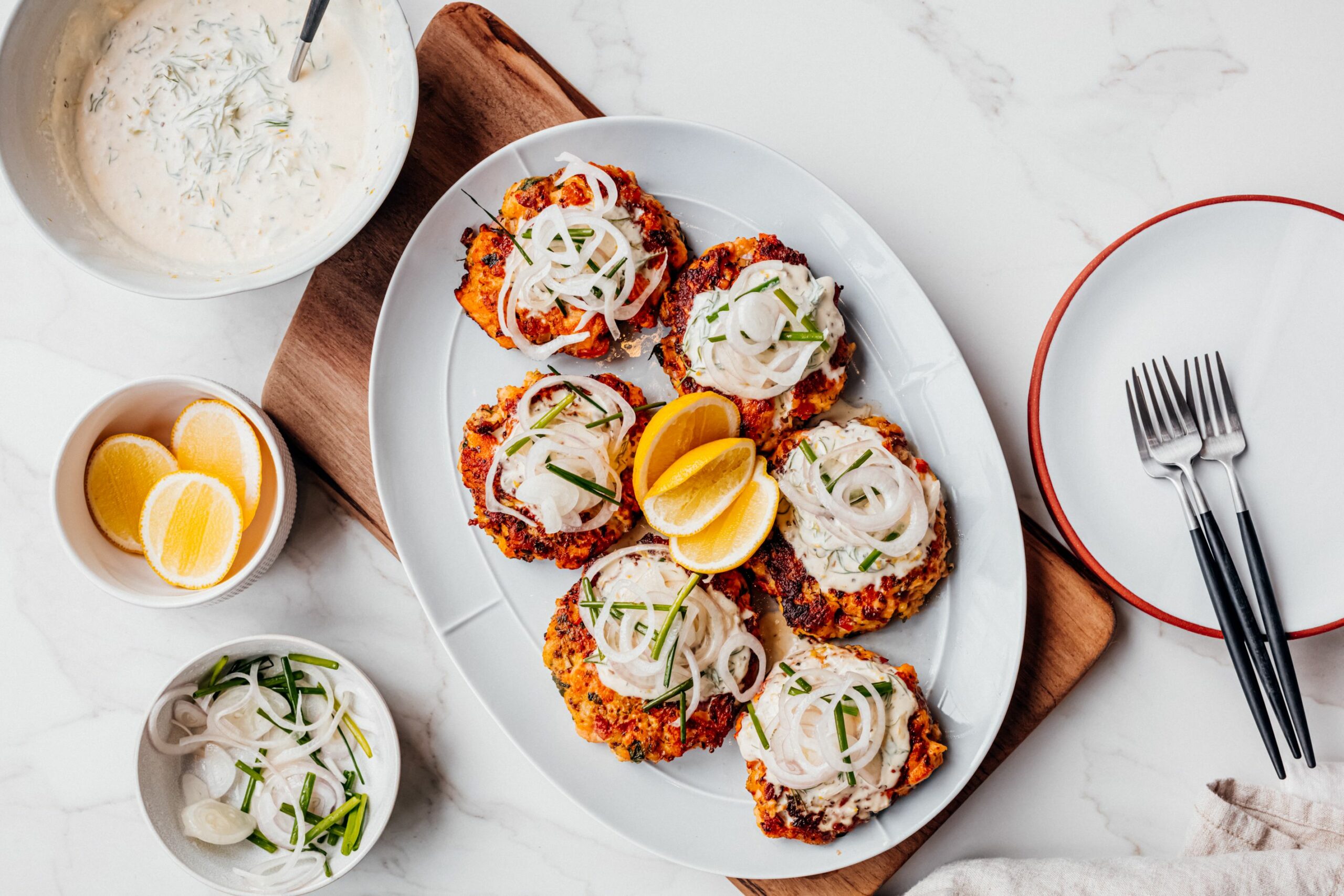 Check out this delicious twist on ordinary crab cakes! Seared salmon cakes with lemon and dill cream are the perfect appetizer to bring to any holiday party this year.
Developed by NOOR Kitchen, this recipe is easy to cook for a large gathering or just yourself – the lemon zest, dill, and flavorful salmon are sure to make this an unforgettable dish.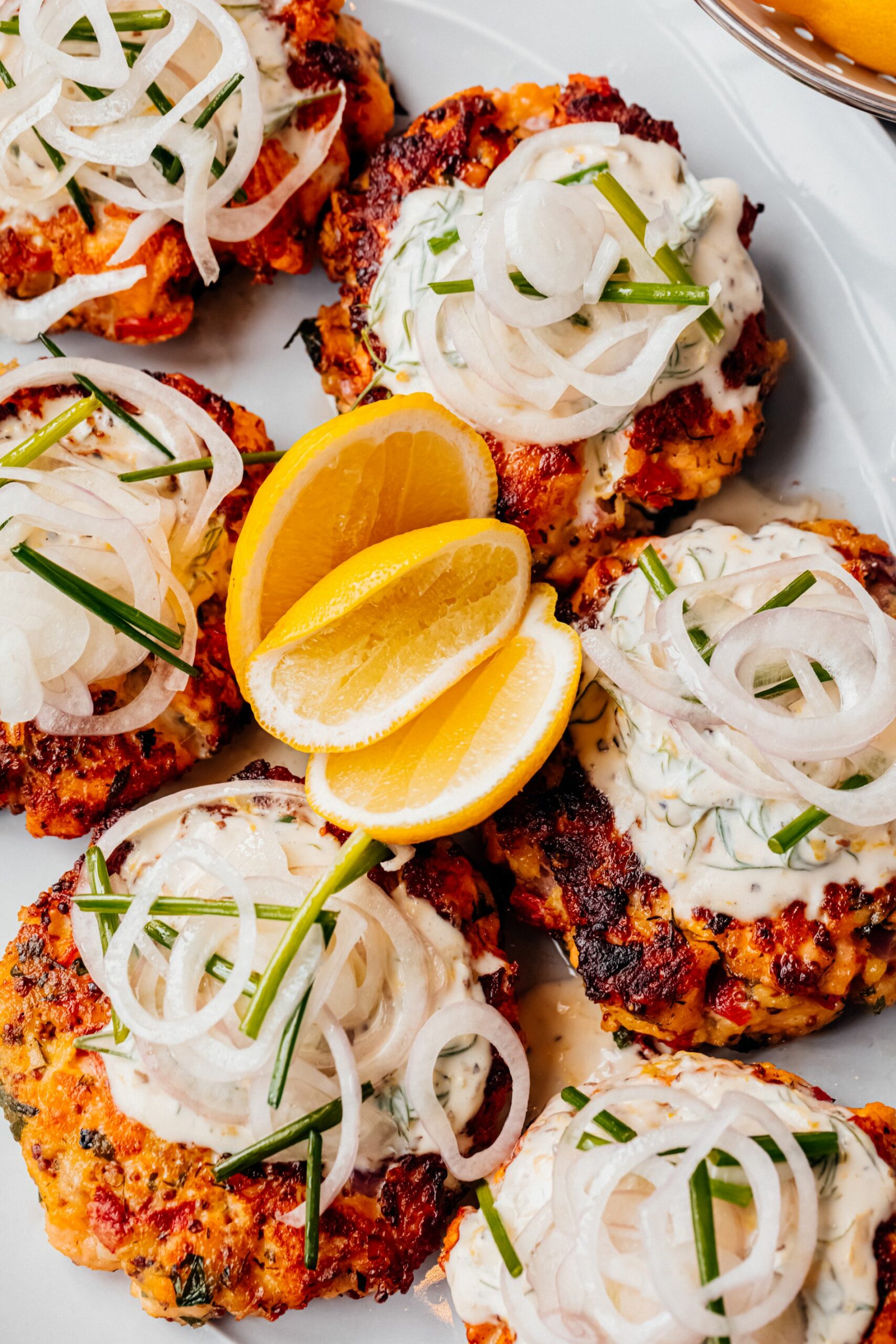 Ingredients
Lemon Dill Cream
1 ½ cups creme fraiche
¼ cup lemon juice fresh
3 tablespoons lemon zest
½ cup dill chopped
½ tablespoon kosher salt
2 teaspoons coarsely ground black pepper
Salmon Cakes
2 pounds fresh salmon, skin removed (canned may be substituted)
½ cup + 4 tablespoons olive oil
1 teaspoon white pepper, ground
1 teaspoon kosher salt
1 cup diced red onion
¾ cup diced roasted red bell peppers
2 tablespoons minced garlic
¾ cup chopped fresh parsley
¼ cup dill, chopped
3 tablespoons whole grain mustard
4 eggs, beaten
1 cup panko bread crumbs
1 lemon, zested and juiced
Garnish
½ cup chives, cut into ¼" stick
¼ cup shallot sliced
6-8 lemon wedges
Instructions:
Combine creme fraiche, lemon juice, lemon zest, dill, salt and pepper in a small bowl and mix until well incorporated. Keep chilled until serving.
Place the salmon, 1⁄2 cup olive oil, salt and white pepper in a food processor. Pulse until only bite sized pieces remain. Transfer to a medium mixing bowl.
Gently fold the remaining ingredients into the salmon mixture, mixing thoroughly with your hands. Do not break apart the large pieces while mixing as these will provide excellent texture.
Form 6 patties 5 ounces each (approx 2⁄3 cup). Place the patties on a large plate.
Preheat the oven to 425 degrees f.
In a large non-stick skillet, heat the remaining 4 tablespoons of olive oil over medium-high heat. When hot,place the patties in the pan. Cook for 2 minutes on a single side and transfer them to the oven for 4-5minutes. Remove from the oven and flip the salmon cakes over. Let sear for an additional 1-2 minutes.
Transfer the cooked patties to a paper towel to drain any excess olive oil.
Transfer the cakes to a plate or platter and top each cake with a generous dollop of lemon dill cream.
In a small bowl mix together the chives and slices shallot and garnish each cake with a small herb andonion salad and serve with lemon wedges.