Salmon Tartare with Fennel, Pomegranate, and Olive Oil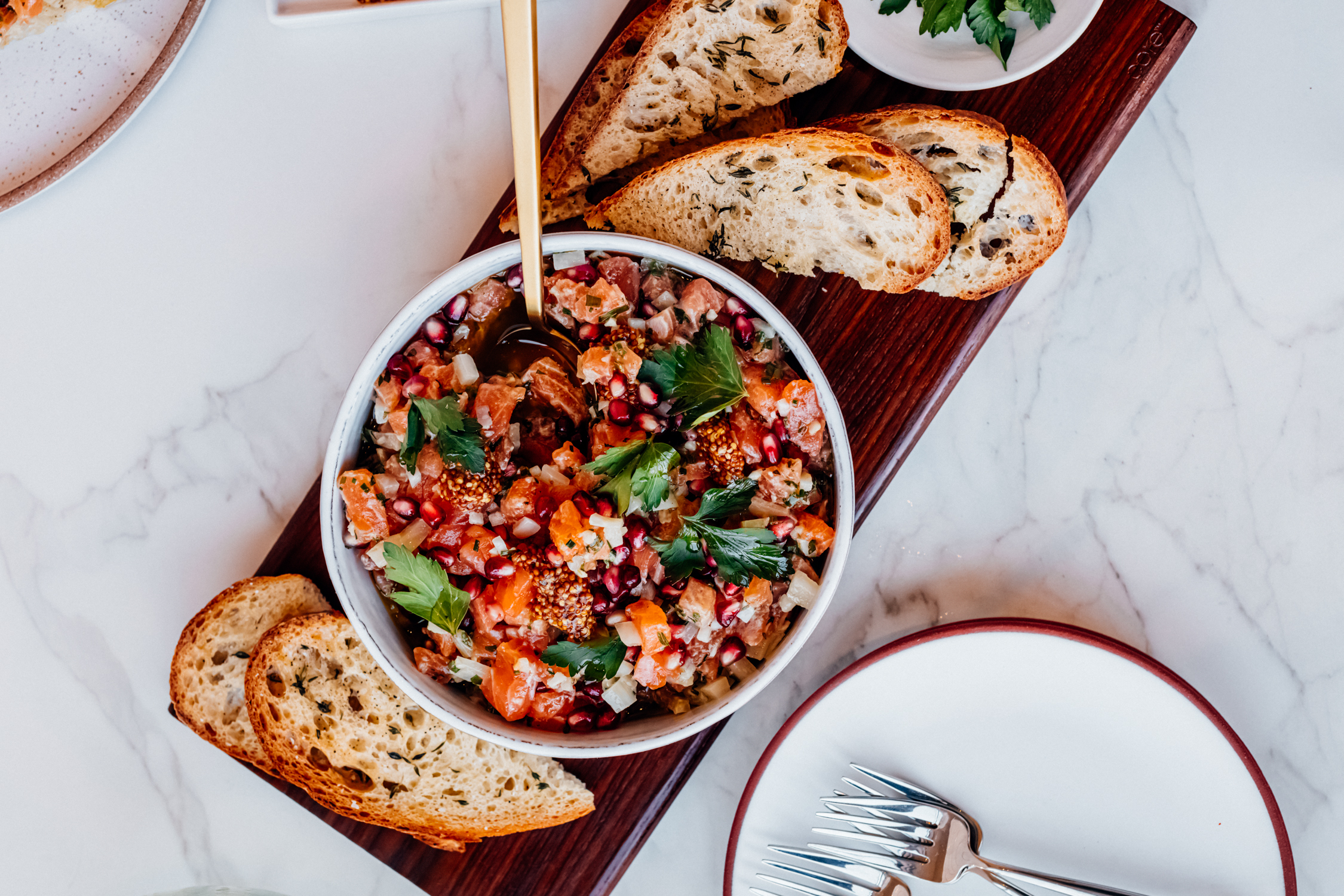 Looking to spice up your dinner party? Our salmon tartare with fennel, pomegranate, and olive oil is the perfect dish to share with friends and family this holiday season.
In a pinch? This easy recipe only takes 20 minutes! Developed by NORR Kitchen, this recipe is sure to please the palate of everyone at your table.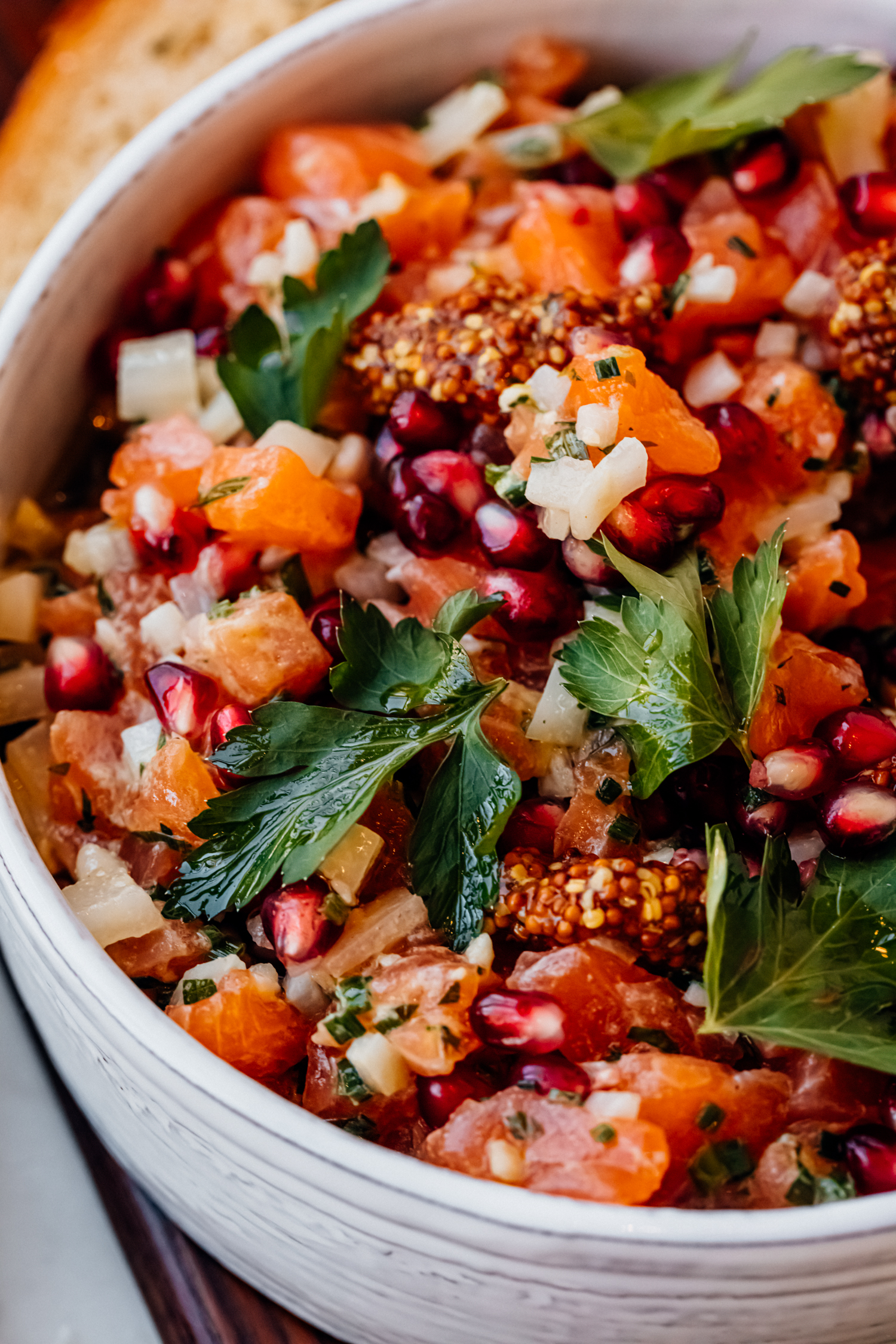 Ingredients:
Salmon Tartare
½ pound salmon filet, skin off, pine bones removed, finely chopped
2 tablespoons shallot, finely minced
1 teaspoon garlic, minced
¼ cup fennel, finely chopped, blanched
¼ cup pomegranate seeds
2 tablespoon chives, minced
½ tablespoon tarragon, finely minced
½ cup olive oil
2 teaspoons dijon mustard
2 teaspoons kosher salt
Garnishes
2 tablespoons pomegranate seeds
¼ cup pickled mustard seeds
¼ cup parsley picked olive oil as desired
Instructions:
In a chilled medium mixing bowl combine the salmon, shallot, garlic, fennel pomegranate, chive, tarragon, olive oil, dijon and kosher salt. Lightly stir together over a bowl of ice to ensure it stays chilled.
Using a large ring mold in the center of a chilled plate, scoop the tartare mixture into the mold and lightly press with the back of a spoon to level.
Garnish with pomegranate seeds, pickled mustard seeds, fennel fronds and a generous pour of herb infused olive oil.
Serve with lavosh crackers or grilled bread. Serve chilled immediately.