Salmon and Your Diet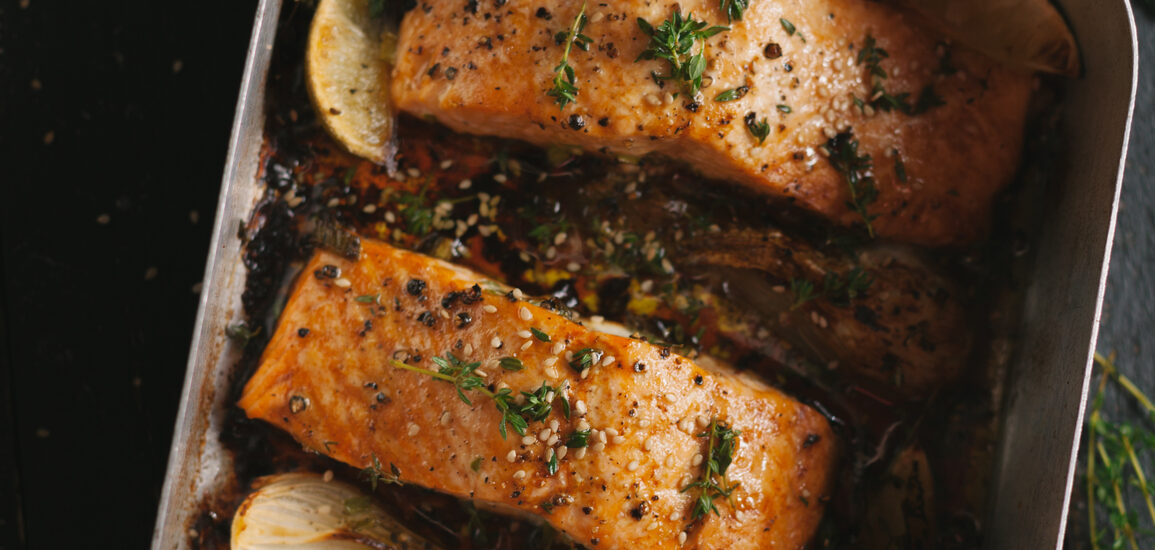 Salmon is delicious, heart healthy and versatile, making it ideal for any meal. Bluehouse Salmon complements a variety of diets since it's a clean, lean protein. Diets include: Ketogenic Diet, Paleo and Whole30. 
The Ketogenic Diet focuses on high-fat, low carb meals which allow the body to burn fat for energy when in ketosis. Salmon is a great choice for the Keto Diet because it contains high amounts of Omega 3s, which are heart-healthy fats, while also having zero carbs. 
The Paleo Diet is modeled on the diet of Prehistoric humans. This diet includes lean meats, fish, fruits, vegetables, seeds and nuts. It limits processed foods that arose from farming practices. Salmon is a great source of protein for anyone on the Paleo Diet because its full of Omega 3-Fatty Acids and Vitamin D. 
Known as the reset diet, Whole30 focuses on eating natural foods such as vegetables, fruits, seafood, unprocessed meats, nuts, seeds and eggs. Salmon is Whole 30 approved since its unprocessed and full of health benefits. Bluehouse Salmon is proud to be free of antibiotics and hormones, making it perfect for your diet reset. 
What are some healthy ways to serve Bluehouse Salmon? 
Salmon can be prepared a variety of healthy ways, including grilled, baked and raw (served as sashimi). Depending on the diet you're following, you can complement your salmon with different sides. Possible sides include: Grilled asparagus, herb roasted potatoes or cucumber dill salad.
Check out the Bluehouse Salmon recipes below to get started: 
Bluehouse Salmon Sashimi: https://www.youtube.com/watch?v=NCVST1UFdl4
Orange Pomegranate Bluehouse Salmon: https://www.youtube.com/watch?v=JWQQNYamolI
As always, if you try any of these recipes, tag @BluehouseSalmon and use the hashtag #BluehouseSalmon so we can share it on our social media channels. 
Make sure to follow us on Instagram and Facebook at @BluehouseSalmon.