Roasted Salmon with Citrus and Walnuts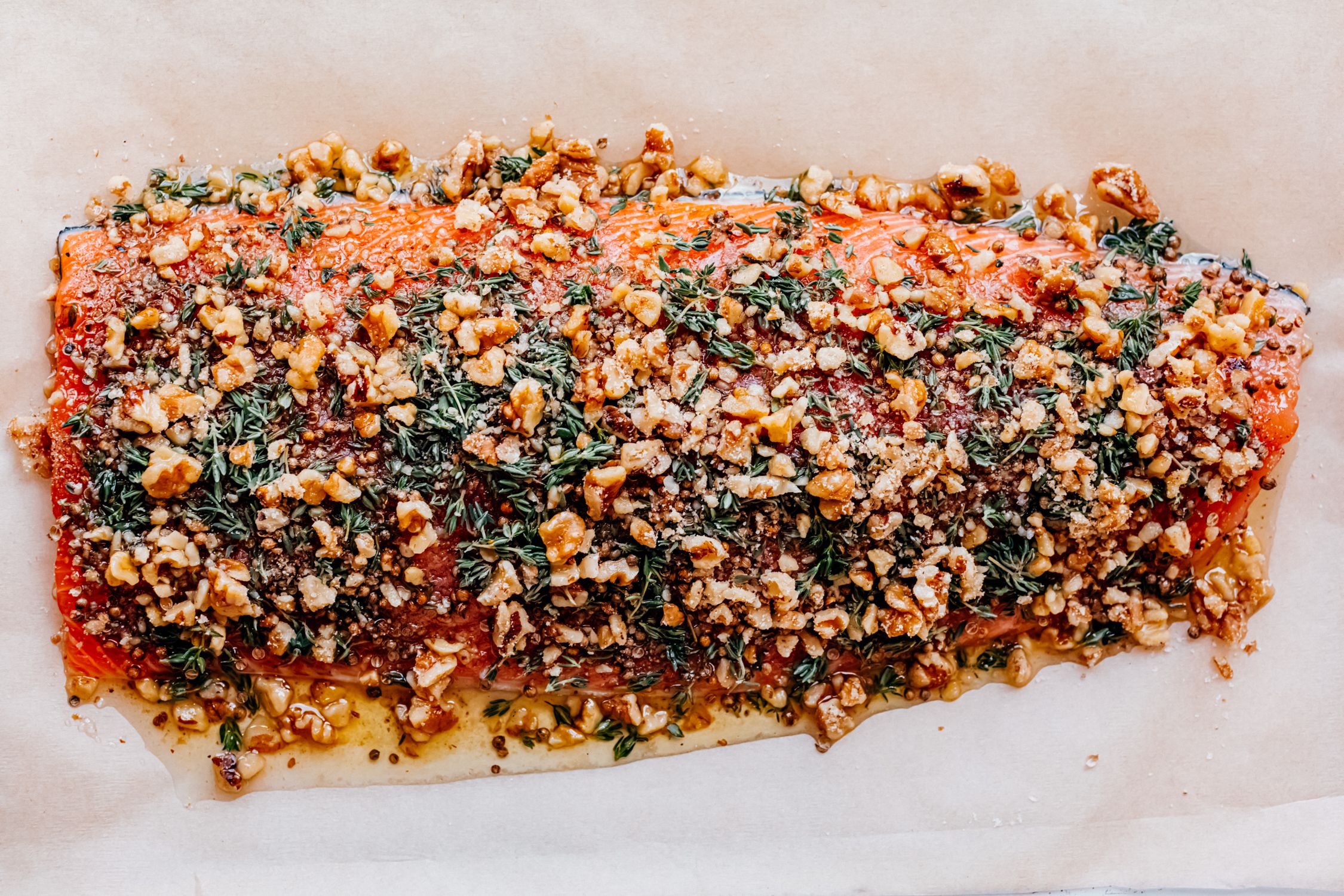 It's no secret that citrus is the perfect pair with salmon! This juicy citrus salmon is flawlessly seasoned with an incredible mixture of spices and topped with crushed walnuts for added flavor and texture.
Drizzled with olive oil and garnished with freshly picked parsley leaves and flakey sea salt, this dish devloped by NOOR kitchen is mouthwatering and will definitely make for a memorable meal this holiday season!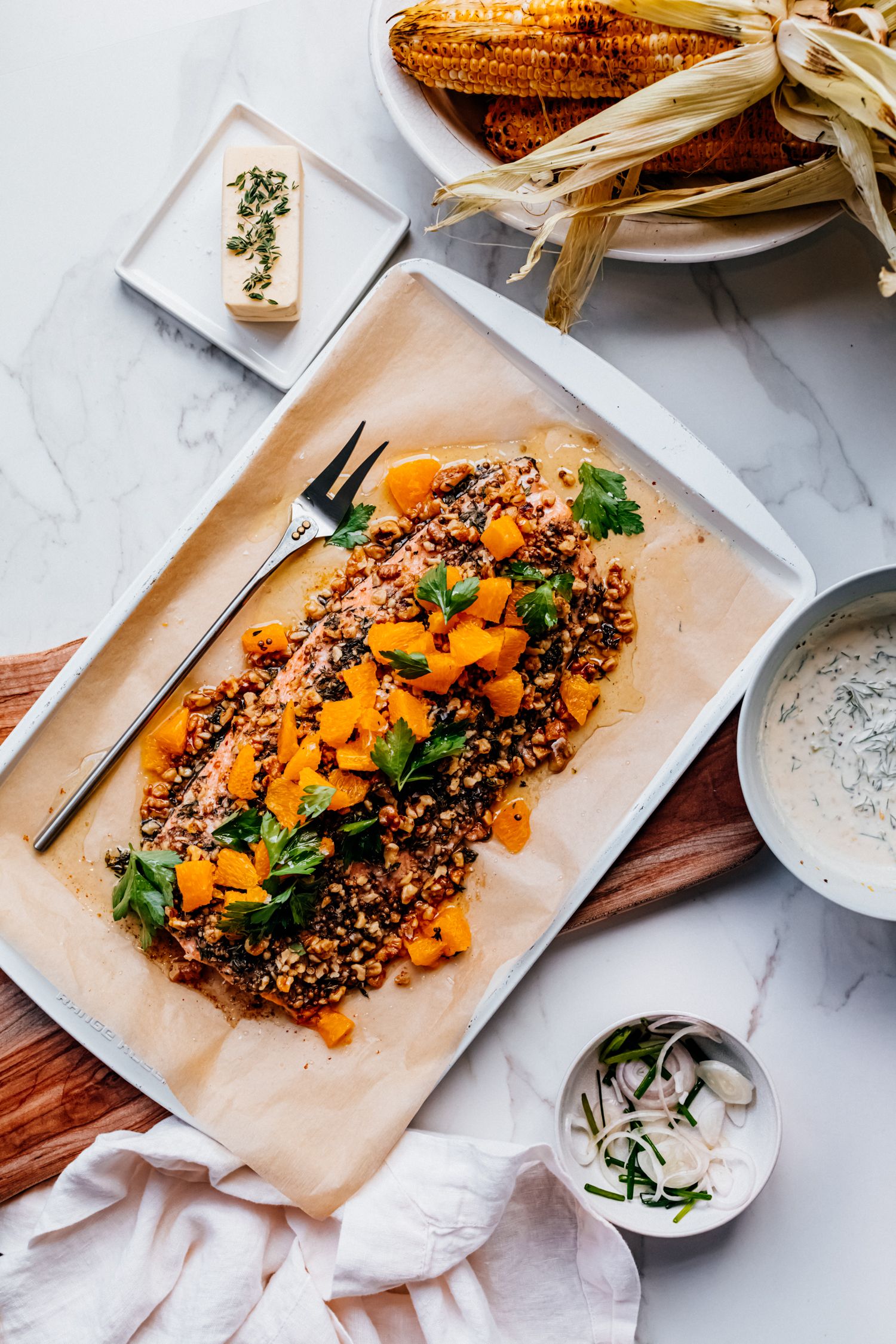 Ingredients
3 – 3 ½ pound salmon filet, skin off, pine bones removed
¼ cup olive oil, blended
3 tablespoons coriander, toasted
½ tablespoons kosher salt
½ tablespoon coarsely ground white pepper
3 tablespoons picked thyme, fresh
½ cup walnut pieces, crushed
1 cup orange segments
½ cup parsley leaves picked
Flakey sea salt as desired
Olive oil as desired
Instructions
1. Preheat the oven to 375 degrees f.
2. Line a medium sized baking tray with parchment paper. Brush the salmon generously with olive oil and season liberally with coriander, salt, white pepper and thyme. Finish with the crushed walnuts and drizzle with additional olive oil.
3. Bake in the oven for 18-22 minutes at 375 degrees f, turning at the halfway point to ensure that the crust develops evenly.
4. Remove the salmon from the oven and let it stand for 4-5 minutes prior to garnishing with the orange segments which should be spooned in a clean line down the center of the filet. Garnish with freshly picked parsley leaves, flakey sea salt and a drizzle of olive oil if desired.