Chef Spotlight: Chef Joel Gamoran
For as long as he can remember, Chef Joel Gamoran has used cooking as a way to connect with others. A graduate of the Culinary Institute and a national chef with over 10 years of experience, he's often looked for new ways of inspiring others through food. It's through this passion that he decided to build Homemade—a free online live-streaming platform that offers weekly cooking classes with professional chefs. With over 100 classes to choose from and new ones every week, Chef Joel gives viewers the confidence to experiment in the kitchen and cook delicious meals at home.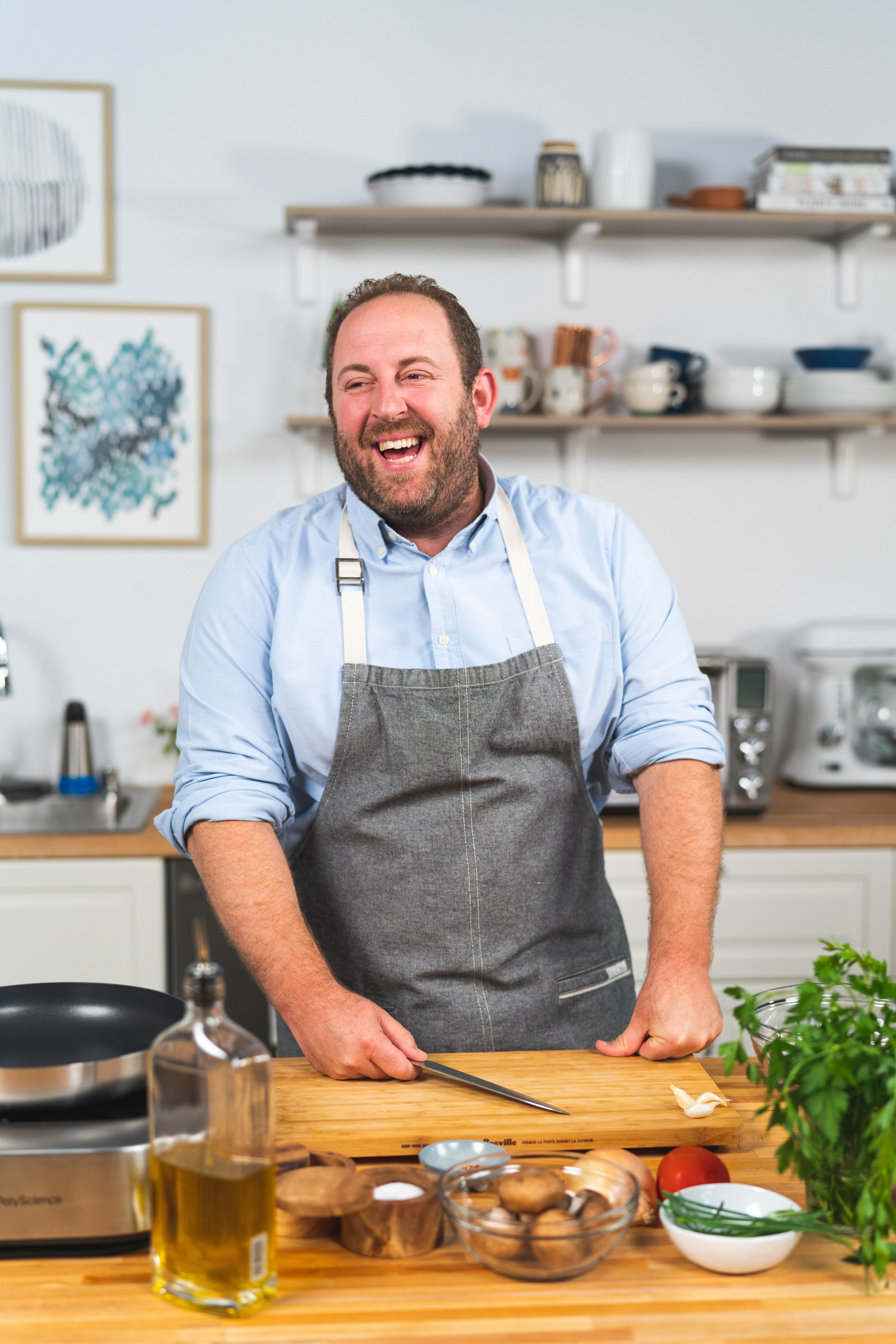 As a Seattle native, Chef Joel has become a master at cooking se>"I grew up and live in Washington, home to what many consider the best salmon on earth, which is true. The problem is that we've overfished wild salmon. I cook and eat salmon 2-3 times a week, so I was a part of the problem in some ways. The truth is if I wanted salmon I needed to find a reliable, incredible tasting source, and that's exactly how I discovered Bluehouse."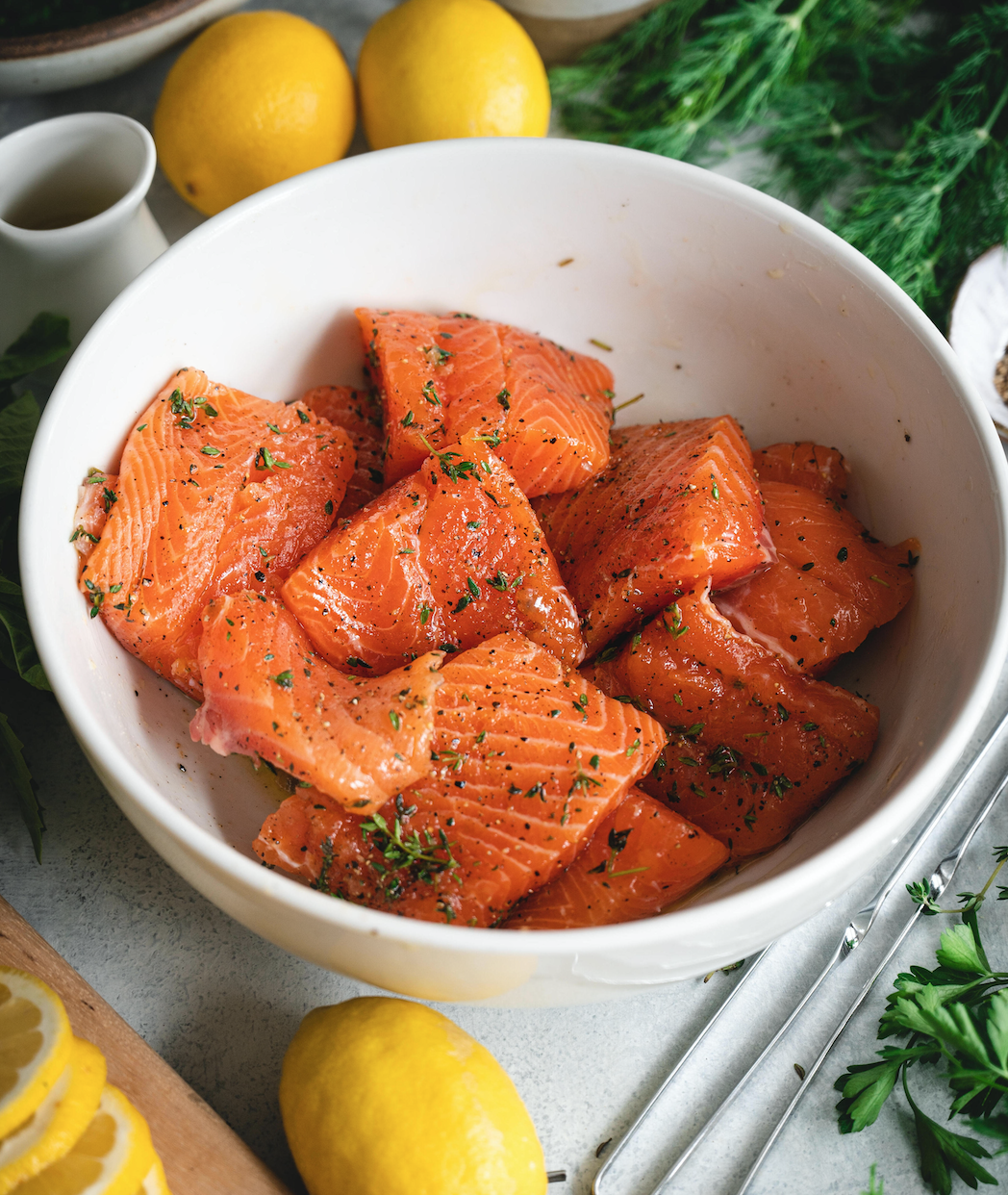 In the last couple of months, Chef Joel has become a strong advocate for Bluehouse Salmon and continues to experiment with ways of incorporating it into his dishes. "When I cook with Bluehouse Salmon the quality is so good that I want it to shine. I really want to taste the fish versus hiding it with creamy sauces and spice rubs."
When asked about his favorite foods to pair Bluehouse, Chef Joel said "I love it with mashed cauliflower, crispy roasted potatoes tossed in some fresh herbs, and even a giant lemony herbaceous salad with fresh mint and goat cheese."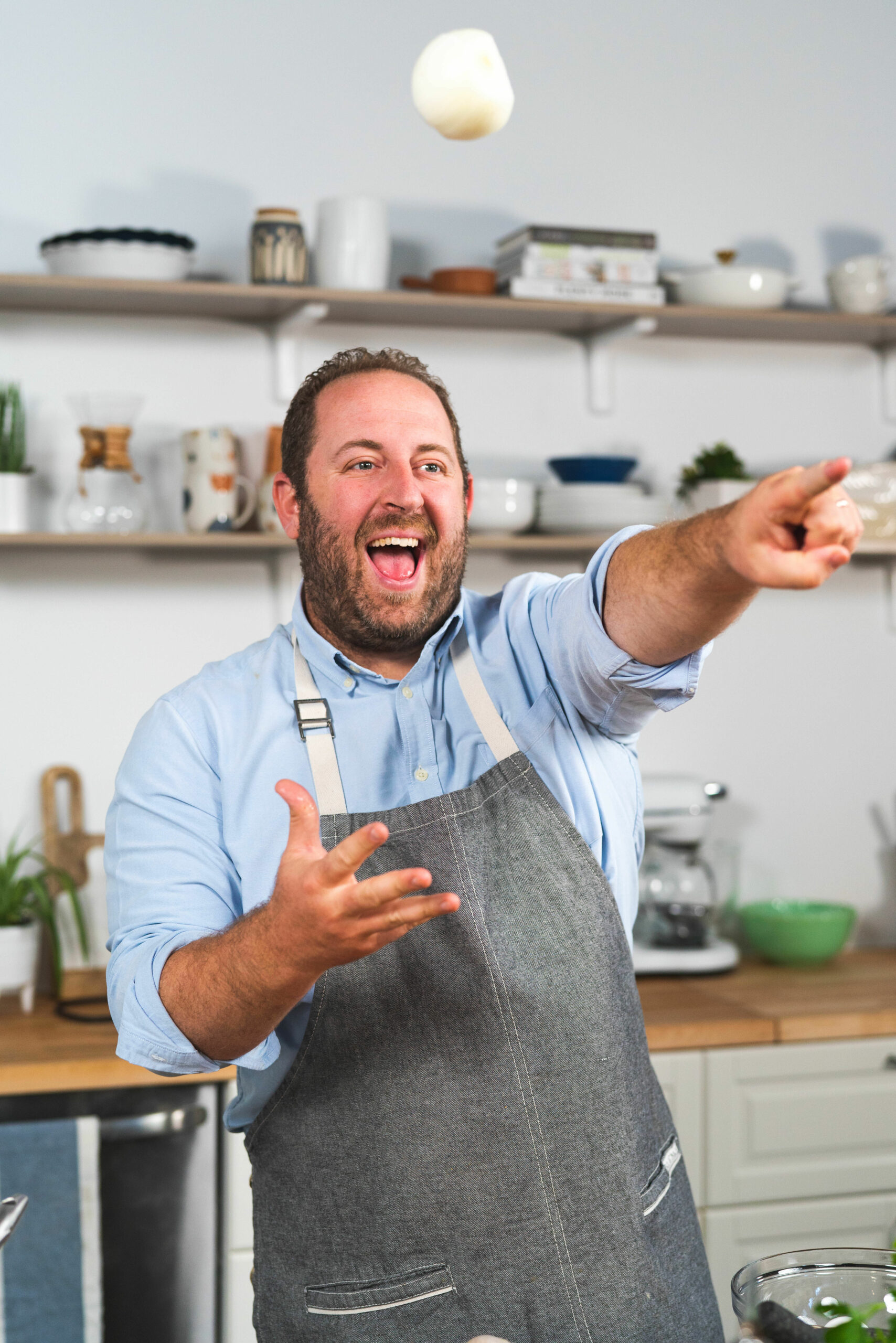 Despite his love of salmon and seafood, Chef Joel enjoys experimenting with different flavors and cuisines. When asked what food he enjoys cooking the most he said, "Indian. The spices blow my mind and the depth of flavor is unlike any other cuisine out there."
Chef Joel continues to be excited about his ever-evolving career. With his very own cooking show on A&E, a published cookbook that features over 100 recipes, and now Homemade, there's always something new in the works.