Chef Spotlight: Chef Cooper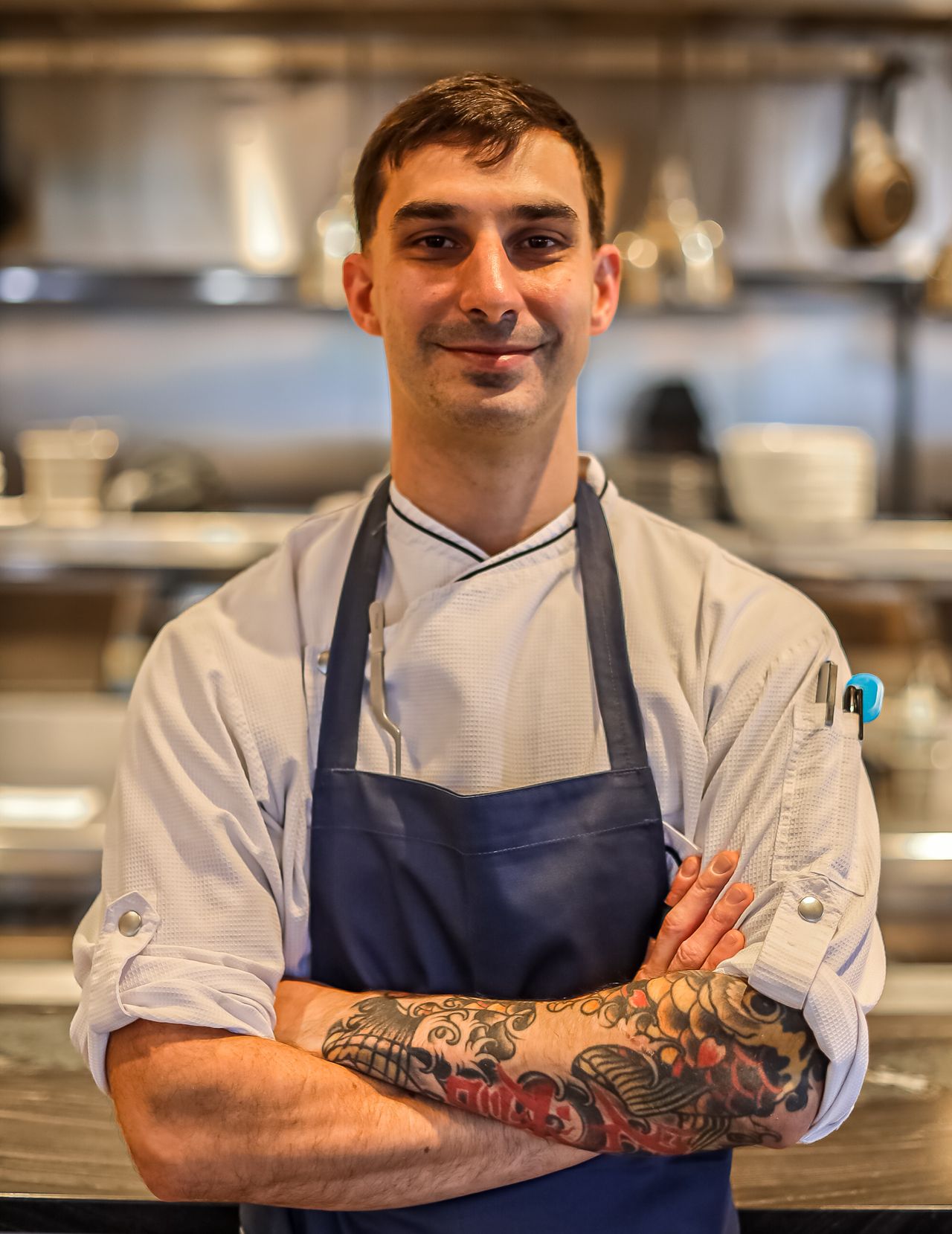 Chef Michael Cooper is an amazing example of how determination and hard work can help you achieve your dreams. From washing dishes to becoming the Executive Chef at The Osprey, Chef Cooper is an inspiration to us all in the culinary world.
Chef Cooper's unique journey shows his character as much as it shows his passion for the culinary arts. His love for seafood, which stems from his East Coast roots, has led him to The Osprey, where he is constantly using his creativity and culinary skills.
"I started working in restaurants when I was 14 as a dishwasher. Throughout high school and college I continued cooking and moving up, until moving to Orlando to pursue a job in my field of study and found that my true passion lay with the culinary world," he said.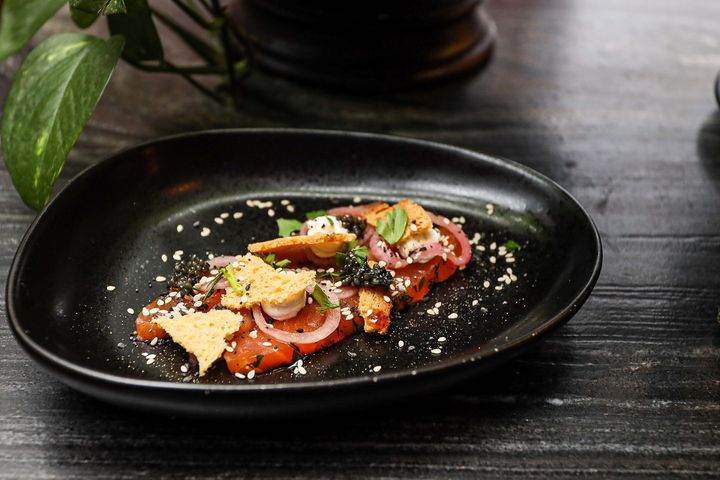 Cooper said, "I was able to work in so many great kitchens and just take in the techniques and way they did everything, because I wasn't fighting for a job. From the Nomad in New York to the Dabney in D.C., and so many more in between, the experience was truly life changing."
When we asked him what his signature dish was at The Osprey, he said, "I wouldn't say that I have a signature dish, but more a signature style, I've been told. Fresh, punchy flavors with lots of herbs is usually my go to. Seafood is very delicate and requires very little to really shine if you're using a quality product. At the Osprey, the opportunity to work with high quality seafood is something I enjoy. More often than not when I come up with a new dish I try to think of what herbs and spices will help support it, as well as what kind of acid to use, whether it be citrus juice or a fresh vinegar."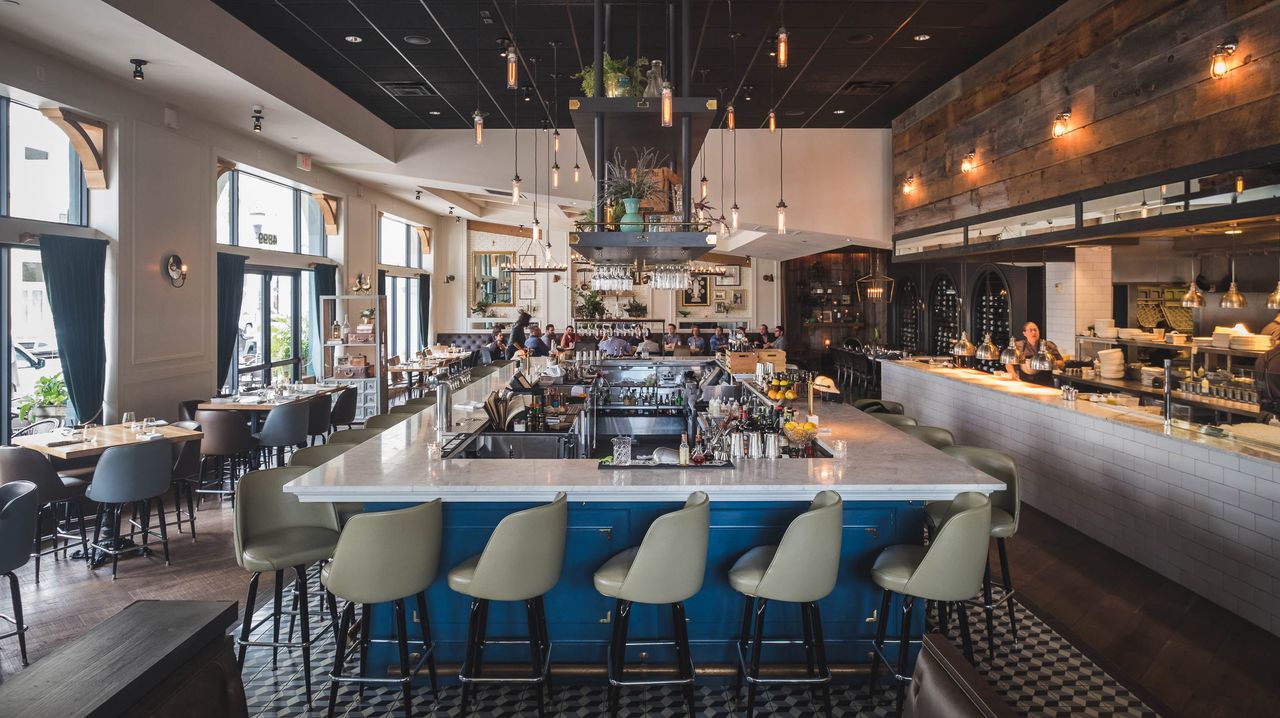 We also asked Chef Cooper if he had any thoughts on sustainable protein like Bluehouse Salmon and he said, "to me this is the way of the future. As a population we are only increasing, while the sources of wild proteins are not keeping up with our growth and consumption. The stigma behind farmed proteins should really be more clarified to bad farming techniques. There is an ethical, clean, and delicious way to do this, and certain places and companies have done an amazing job. Bluehouse salmon is some of the best I have ever had, but there are others who are stepping up as well. Beyond seafood, this is probably going to happen to other industries as well."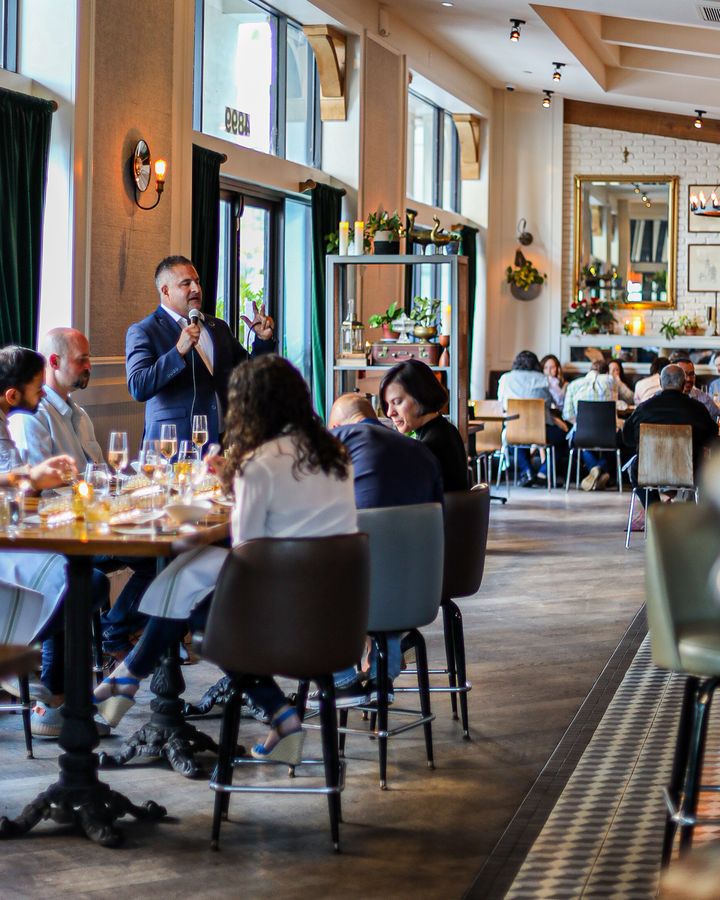 We asked him what were some of his favorite ways to season Bluehouse Salmon and he said "salmon to me is such a versatile piece of protein because each piece can be used a little differently. The overall rich and fatty textures usually lead me to middle eastern flavor profiles, such as za'atar and a creamy red beet boroni spread. Otherwise, I am a huge fan of the pan Asian flavor palette. The subtle flavors of Japanese cooking or the bold flavors of Thai cooking all are wonderful with salmon."
Let Chef Cooper's journey serve as inspiration that with hard work and dedication can come the job of your dreams. Through working with high quality, ethically sourced seafood, Chef Cooper has created a name for himself in the culinary world, along with many amazing dishes!