Bluehouse Salmon Celebrates World Oceans Day 2020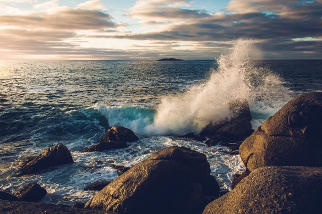 Protecting the oceans isn't just our passion, it's our life's work.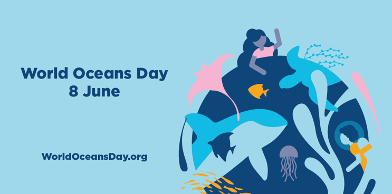 On June 8th, 2020 we celebrated World Oceans Day by partnering with Ocean Wise Seafood, the leaders in providing shoppers with information and education so that they can easily choose sustainable seafood for the long term health of our oceans.
At Bluehouse Salmon, we've made it our mission to find a sustainable alternative to raising fish and to provide you with delicious salmon without risking the health of our oceans. Every part of our brand is designed with our blue planet in mind.
The team at WorldOceansDay.org has committed to protecting 30% of our blue planet by 2030, called 30×30.
We asked our fans what questions they had about sustainable seafood and aquaculture and Claire from the Ocean Wise Seafood science team took over our Instagram Stories to give us the answers. Here's what you asked:
Q1: What resources/ app/ symbols can I use and look for when buying sustainable seafood?
A1: When looking for sustainable seafood a great place to start is the seafood.ocean.org website! We update all our recommendations there monthly, and you can search by species. The Monterey Bay Aquarium Seafood Watch program is another great resource. Our salmon has been rated Best Choice by the Monterey Bay Seafood Watch program as well.
Q2: What's the difference between sustainably harvested and responsibly harvested?
A2: Responsible seafood implies that the workers all along the seafood supply chain from producer to plate are all treated ethically and paid appropriately for their work. Sustainable seafood on the other hand is referring mostly to environmental performance although increasingly responsible is a huge component to overall seafood sustainability. Check out  FishWise.org to learn more.
Q3: How can I make sure that my grocery store carries sustainable seafood options?
A3: The best thing you can to make sure your seafood counter carries sustainable seafood is to demand it. The more people start asking for it, the more normal it will become that they actually do have it on hand. Be sure to ask for a sustainable seafood option like Bluehouse Salmon the next time you are shopping.
Q4: How many months are your salmon in your land-based system?
A4: 24 months. From hatchery to the plate, it's just two years.
Q5: Why is land-raised salmon considered sustainable?
A5: Closed systems like the Bluehouse ensure that we do no negatively impact our wild ecosystems and species. This significantly reduces the risk of transferring diseases and parasites to wild salmon populations, and any impact potential from escaped fish. Bluehouse salmon also recirculates the water up to 99%, reducing our dependence on this important resource. The fish is also raised without hormones or added chemicals.
Be sure to follow our friends at Ocean Wise Seafood for even more important information.